Manage Asset and Vulnerability Details
The Vulnerabilities tab gives you a complete view of vulnerability posture from an asset and vulnerability point of view. Assets identified by cloud agents and sensors are listed in the Vulnerabilities tab of the VMDR application. The Asset and Vulnerability field under the Vulnerabilities tab provides you the asset inventory and the list of vulnerabilities detected on the assets. The Asset field gives a detail report of the TruRisk Score that helps you to prioritize and remediate the asset risks. The Vulnerability field provides the Qualys Detection Score (QDS) and the Severity of a vulnerability.
The Qualys Insights under the Vulnerabilities tab displays a consolidated data from EndPoint Detection and Response (EDR) application.
The following example screenshot demonstrates the overall tabular view of the Vulnerabilities tab under Assets field: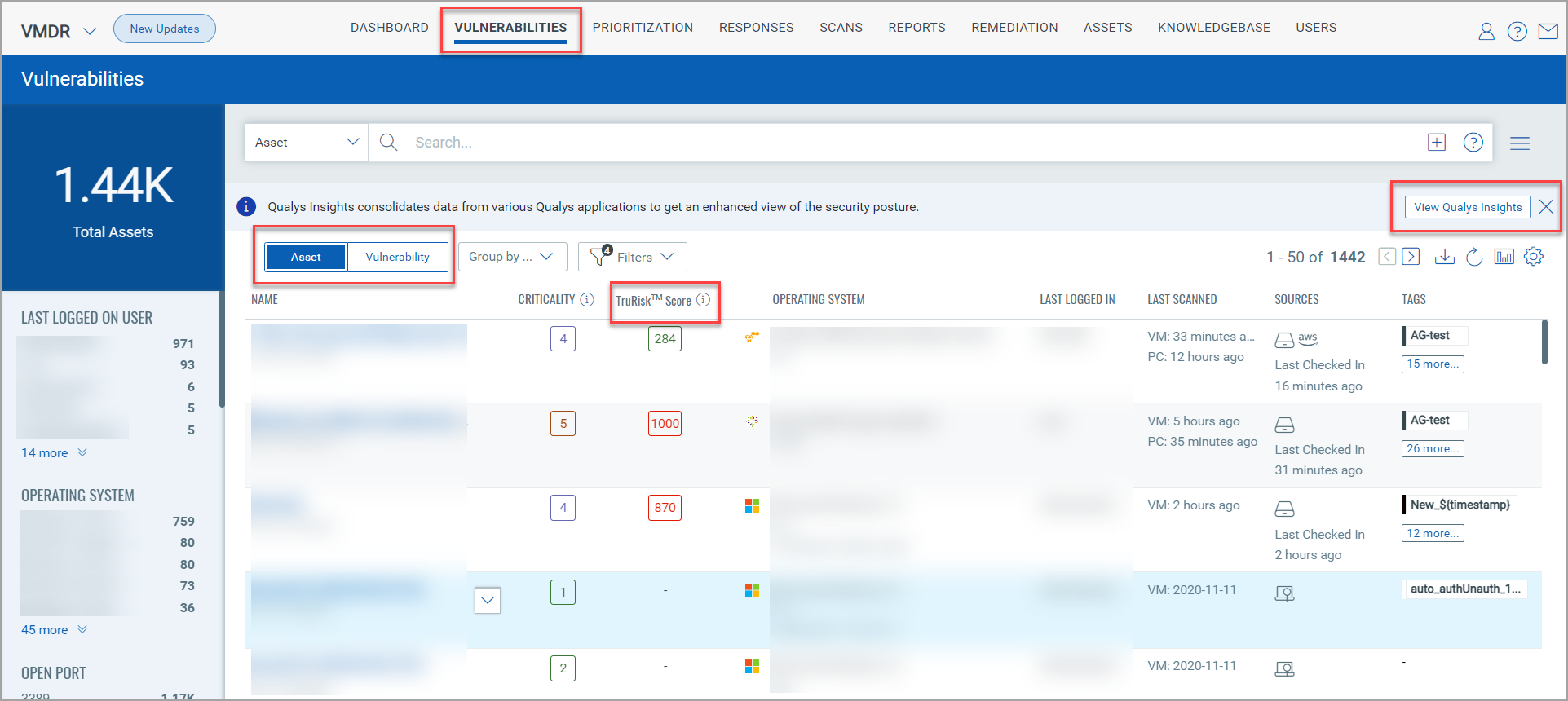 The following example screenshot demonstrates the overall tabular view of the Vulnerabilities tab under Vulnerability field: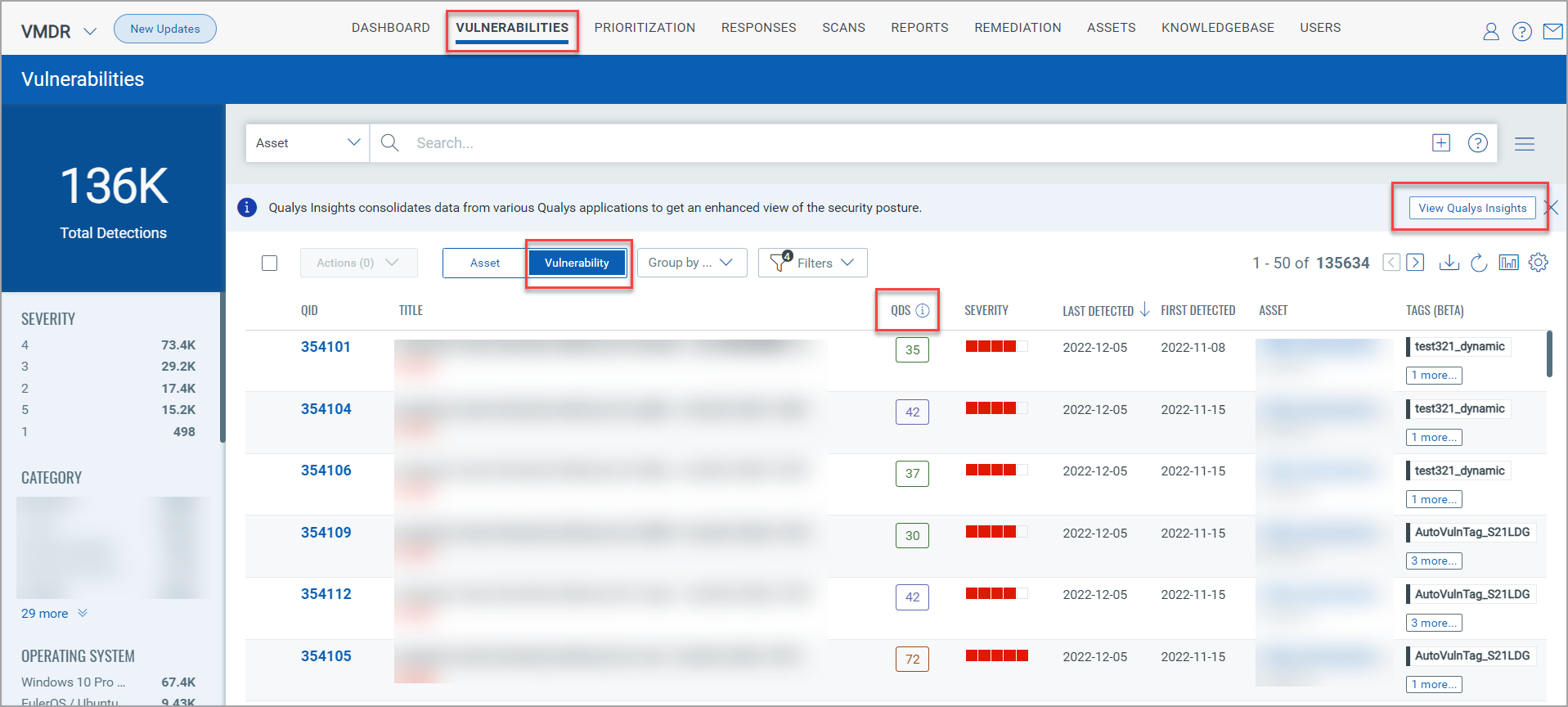 Additional Resources