View Asset and Vulnerability Details
The Vulnerabilities tab gives you a complete view of vulnerability posture from an asset and vulnerability point of view.
Under Vulnerabilities, select Asset to view the assets in your inventory. You can use the various metadata filters, group by options and custom query capabilities to find what your interested in.

You could also export the asset search results to your local system and you can easily manage assets outside of the Qualys platform and share them with other users. You can export results in CSV format. It just takes a minute to export search results. Click the download

button.

. 
Next, click Download. That's it! The vulnerability details are downloaded in CSV format.
When you see an asset you are interested in, select the asset name link.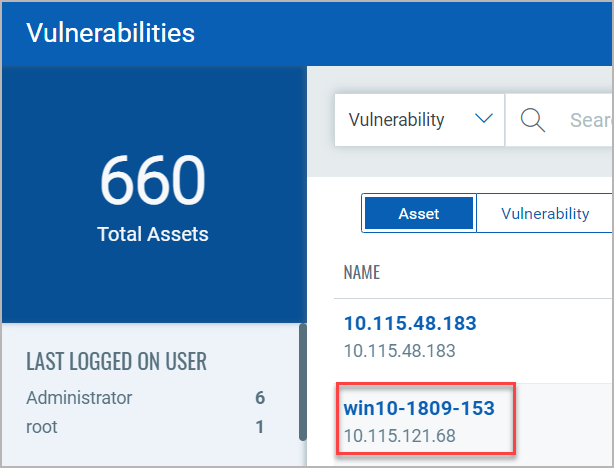 Click the asset name link (or choose View Asset Details from the Quick Actions menu). You'll see comprehensive asset view with many up to date details. You can rename an asset and configure the asset name for automatic update. See Auto-update of Asset Names for more information.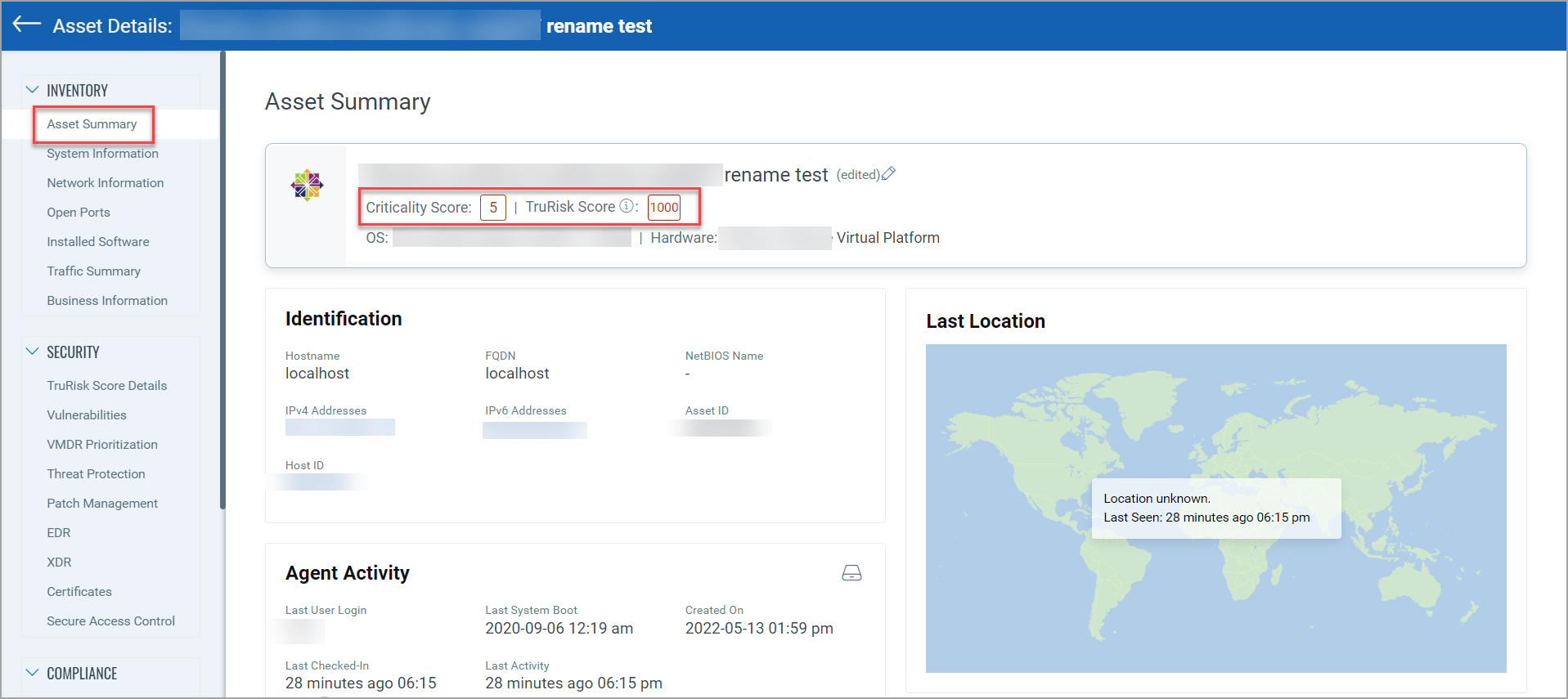 The Vulnerabilities section gives you an interactive summary of vulnerabilities on the asset. You can choose the severities shown, click on widget charts and graphs to drill down further, and choose View for a list of al vulnerabilities.