Custom Response Pages
You can display a custom message to the user if your security policy blocks a particular section or a page on your web site. Instead of the default WAF error page, you can choose to display a custom page.
To create a custom response page, simply click the New Custom Response Page button.

In the Custom Response Page Creation wizard, provide a name and add tags to your custom response page. Then in the Configuration panel's Response Page Body, paste your response in HTML format. We also support dynamic fields in response body. See Dynamic Fields Supported in Custom Response Pages.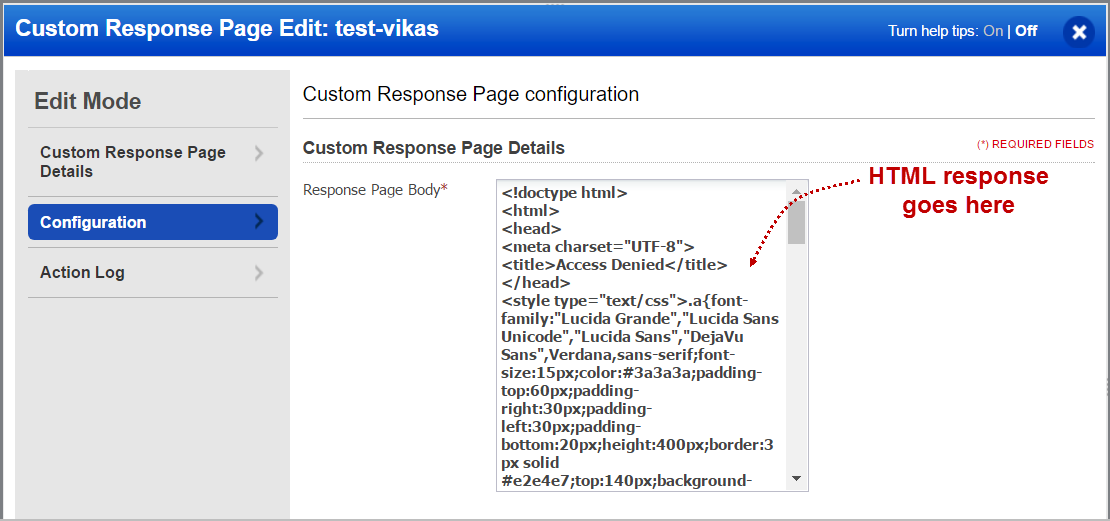 This custom response can now be reused for multiple web applications and appliance clusters. Simply select your custom response page in the Web application wizard, and the WAF cluster wizard.