Adding Asset Tags to your web applications
You can tag web applications and security policies in your account.
How to share sites with other users
Want to assign tags to a user's scope?
Find a tag
Start typing the name of a tag to display matching tag names, or click the

icon to display all tags.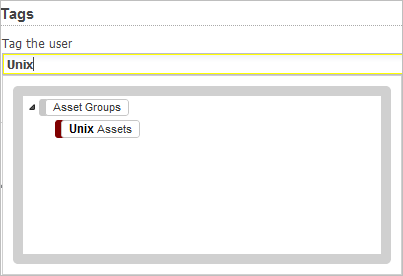 Display child tags
Click

icon to display child tags. Selected tags and those currently applied to the object you're editing are highlighted.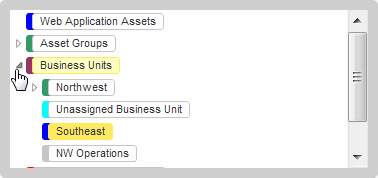 Apply selected tags
Click outside the tags list to apply the selected tags to the object. Tags assigned to the object appear below the Search or add a tag field.

Remove a tag
Click the

icon on the tag label to remove the tag from the object.